Deodorant Trio
60g per tin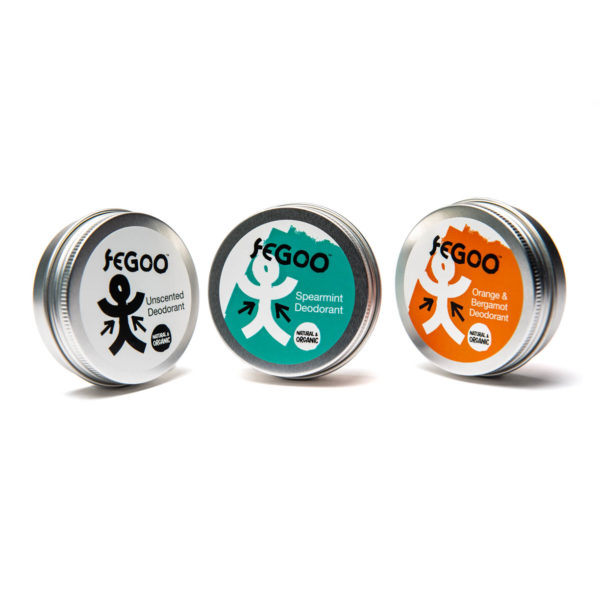 £23.77
Description
OUR FEGOO DEODORANT BALMS ARE PERFECT FOR EVERYDAY USE AND GIVES YOU ALL DAY ODOUR PROTECTION.
It contains coconut oil and shea butter helping delicately nourish your underarm skin. It is allergen free and suitable for all skin types. It's free from aluminium, alcohol, preservatives, artificial fragrances and palm oil. The trio is an ideal pack for the family.
One 60g tin usually lasts around three months.
Many off-the-shelf deodorants and antiperspirants contain controversial chemicals that stay on your skin long after you shower. Aluminium, triclosan, phthalates, parabens, propylene glycol and formaldehyde (to name a few) are absorbed into your bloodstream and, although you may not be able to detect them, they are there.
Traditional antiperspirants work by blocking sweat. They do this by entering through the pores and swelling up in the gland to form a barrier. If the sweat can't escape, the bacteria can't get to it. In order to create this pore blocking effect antiperspirants use aluminium compounds such as aluminium chloride, aluminium chlorohydrate and aluminium zirconium chlorohydrate complexes. These metals block the sweat glands and prevent a perfectly natural process from taking place. You know those disgusting yellow arm pit stains on clothes that we blame on sweat? It's actually the chemicals in antiperspirants.
Make the change and start your day the natural way!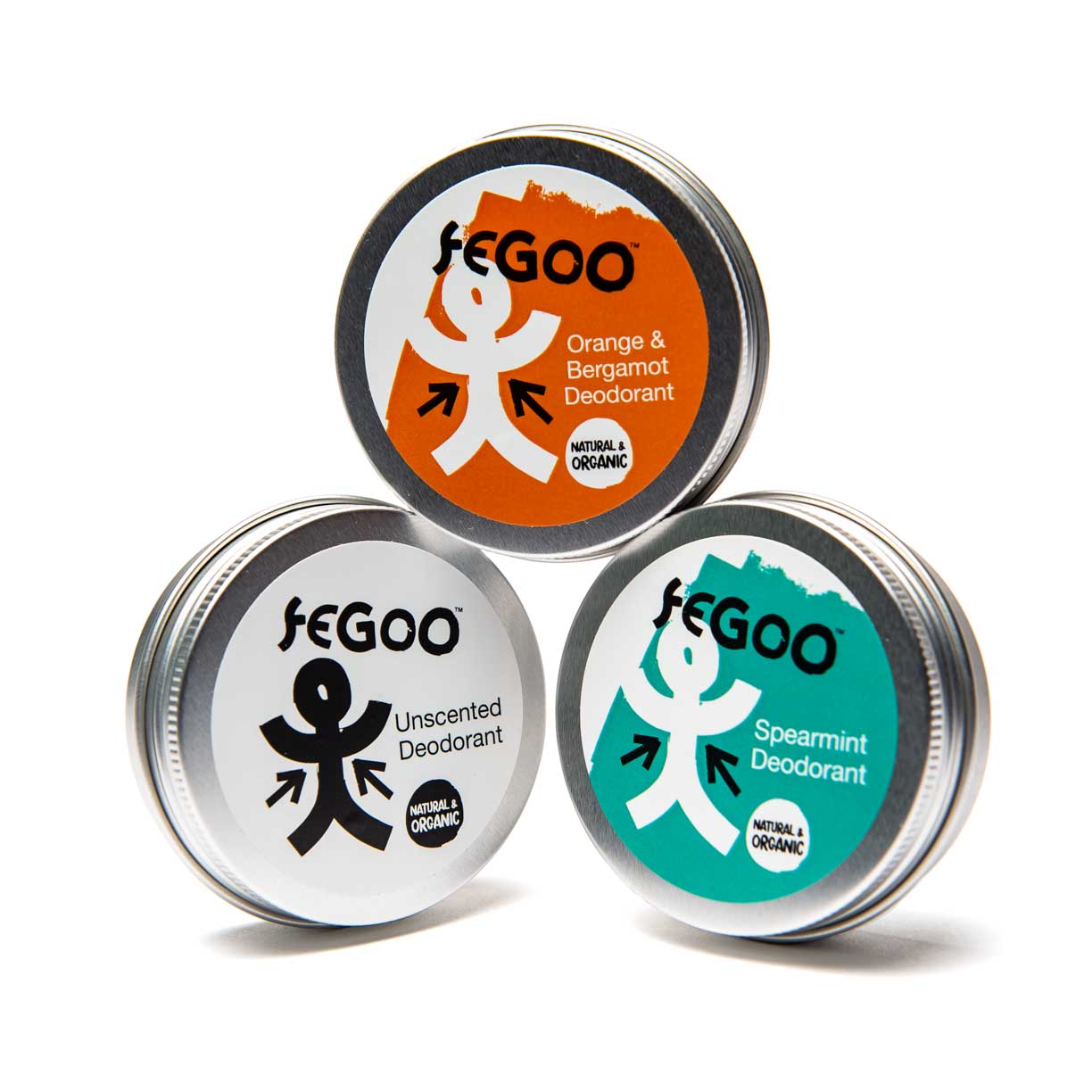 Who is it for?
Our FeGoo deodorants are for those on the move or at home. Whether you're looking for a daily natural deodorant or going camping for the weekend, heading to a festival or setting off on a holiday. It's perfect to chuck in your bag and not worry about any leaks-we've all been there.
The deodorant balm, is formulated using only natural and organic ingredients and is kind on your skin and the planet.
Feel Good, Do Your Thing…..