Essential Kit For Trail Running
The Yorkshire Dales and the Lake District offers some of the finest trail and fell running in the country. Here I have put together a list of kit I have tried, tested and recommend you carry when going out trail running.
First of all its important to plan your route using a map and let somebody know where you are going and give them a rough time of when you expect to be back.
It is also important to look at the weather and have an alternative bad weather route, you don't want to be coming halls fell ridge on Blencathra with gusts of 60mph forecast. I recommend that you use the MET Office and MWIS for up to date weather forecast in upland environments.
Having the essential kit for trail running will maximise your enjoyment and experience in the hills. Been prepared and safe in the hills, can sadly be the difference between life and death.
Here I have listed what I recommend you carry on runs for up to one hour and two to three hours:
Up To One Hour
I haven't listed any personal clothing, tights, shorts, long or short sleeved technical t-shirts, vests, socks, shoes or waterproofs this is all down to weather and personal preference.
Waist Belt 2 to 5 litre capacity
There are loads styles of waist belts and race vests for short one hour runs where minimum kit is required, we would recommend you go with something two to five litres in capacity, this should give you enough space.
The Lowe Alpine Lightflite 2 is a sleek designed belt pack for carrying essentials on your training runs. With two fast access pockets for an energy bar or gel, the 2 litre capacity provides enough room for trail running essentials like a windproof and phone. This Lowe Alpine belt pack features a comfortable padded wicking back and secure webbing belt. Stay safe and increase visibility after dark with the reflective LED light loop.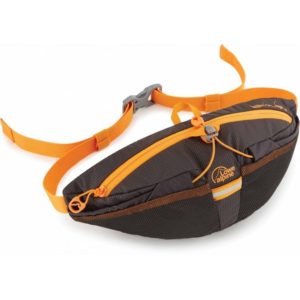 First Aid Kit
You hope it never gets used and you may not need it, but you may also come across somebody that does.
Lifesystems Light & Dry Nano First Aid Kit
The Light & Dry Nano First Aid Kit from LifeSystems has a space saving design and the contents are sealed within a LokTop waterproof bag to keep everything dry. Designed with racing events in mind, it is perfect for patching up common, minor ailments on the go. We also recommend you carry a 20p coin in it too more places are charging for using the a public loo. We are recommend for personal use carrying two or four ibuprofen and two aspirin tablets in the first aid kit.
Map and Compass
Carrying a map and compass is super important for knowing where you are going, it gives you the option to make an on the move change to your route and avoids you getting misplaced and spending longer out than planned.
Alfresco Adventures delivers 1:1 and 2:1 navigation courses in the Yorkshire Dales and the Lake District. It is so important that you know how to use a map and compass, its pointless carrying it if you don't.
We personally recommend printing out a your planned run onto a A4 piece of paper and laminating it, we use the  OS Maps Online and using either a 1.25k or 1.5k scale. For longer runs we personally prefer the Harvey Maps as the are light weight and come on a waterproof paper.
There are lots of options for compasses, but we would always go for the Silva Expedition 4 compass it gives you the range for working with different map scales.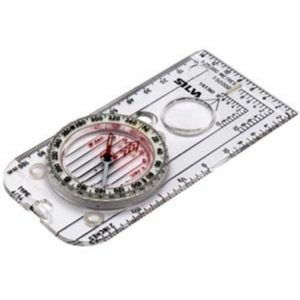 Anti Chafing Cream
Nothing can take the spring from your step quite like the uncomfortable effects of chaffing. I decant a little bit of the our anti chafing cream into a small 40ml aluminium tin, just enough to see you through if you get caught out.
Food and Water
This is a personal choice for a run up to an hour and half I don't carry any food just a small bottle of water.
Osprey Hydraulics Soft Flask 250ml
Osprey Hydraulics™ Soft Flasks are designed to compress as you drink and so reducing bulk while you are on the go. With a standard sport cap and bite valve with extension tube options these lightweight BPA & PVC Free drinks bottles are durable and robust and will pack away into any small bag.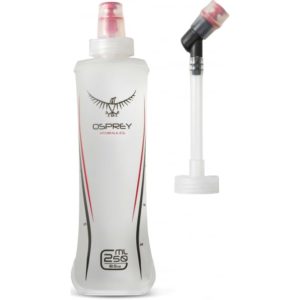 Mobile Phone
To capture those stunning views and to use in an emergency if you require it.
This is the essential kit I recommend for trail running, up to an hour, using a five litre race belt there is still room for a windproof jacket (Montane Featherlite Trail Jacket), some light weight running gloves and a Buff.
For Two To Three Hours
You need to carry the same as for up to one hour, but you may want to change your waist belt to a running vest for around 6 to 10 litres in capacity.
INOV-8 RACE ELITE RUNNING PACK
This pack is the race version of the award winning race ultra vest. Boasting all the same features but with fixed adjustment points that make its use simple and easy. All mesh construction with stretch pockets and no zips. Able to carry up to three litres of hydration at a time, the Race Elite is supplied with two 500ml Bottles. Giving a full capacity of 4 litres and weighing in at just 210g its the perfect compatriot for Race Runners.


You can get into some quite remote places within a two to three hour run and with that comes an increased element of risk. I highly recommend the SOL Emergency Bivvy and hopefully it stays in the bottom of you pack and never comes out.
The SOL Emergency Bivvy is ultra-light, ultra-warm full protection shelter. The bivvy is made from the same heat-reflective polyethylene as Adventure Medical Kit's world-famous emergency blankets (reflecting 90% of your body heat back to you), with the added benefit of being fully sealed so that no wind, rain, or snow can get inside.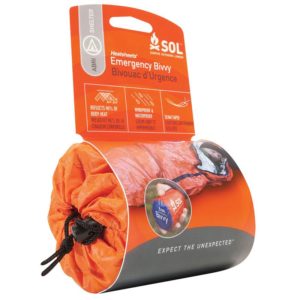 Food and Water
I would look to carry two 500ml Osprey soft bottles, but its sunny I may carry more using the Inov-8 Race Running Pack you have space to carry a bladder should you require more water.
Food is a personal preference I prefer to eat fresh, homemade food and snacks, for example tuna rolls, peanut butter with jam rolls, homeamde flapjacks, trail mix, salted crisps, but if I was to buy some bars for running I would go for the Cliff Bars they don't upset my stomach like gels and other protein bars do.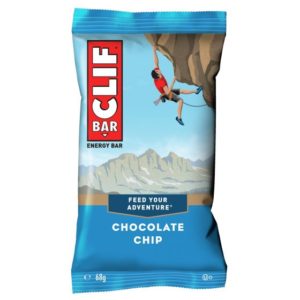 Additional items for winter maybe hand warms, waterproof mittens, a headtorch, spare batteries for your headtorch.
Written by Sam Johnson, Founder of FeGoo