As well as passing samples onto a few friends, I've been using FeGoo Skin Balm on a regular basis for over a year now, and quite intensely whilst working and playing in the mountains of Costa Blanca this winter. Here the rock is sharp and very quickly takes a toll on skin, with hands suffering the most. When I say sharp, I'm talking razor sharp limestone found on newly discovered crags. This is gorgeous rock to climb on, but wow it can really batter the fingers.
Why try FeGoo?
I can think of plenty good reasons, here's a few for starters.
Firstly, it smells wonderful and that's always a big plus point. Not only is it going to help sooth our tired hands, it'll leave us smelling fresh, win win.
Oh and It's made in the UK in small batches. So no unnecessary transport and environmental costs.
Topping this off, it is crammed full of ethically sourced organic ingredients. Now I'm no chemist, but when I read 'Calendula Officinalis flower oil' (as an example) it sounds pretty good. So, it's nice to our skin and the planet, another one of those win win moments!
A feature I've come to really appreciate is. It stays as a nice solid tablet even in hot climates, this helps reduce the amount of waste each time it's applied to the skin. As we spend a big chunk of winter working in the mountains of Costa Blanca, this is an important one for us. Temperatures during our early and late season will often by mid – high 20C's in the shade! For anyone using this in much cooler climates, for example, a typical UK winter. I would advise keeping FeGoo in a warm room for best results.
I've found that applying the FeGoo Skin Balm at night-time the most useful. Actually waiting until going to bed, thus allowing it uninterrupted time overnight to work some magic, ready for another day at the crag or on the mountain.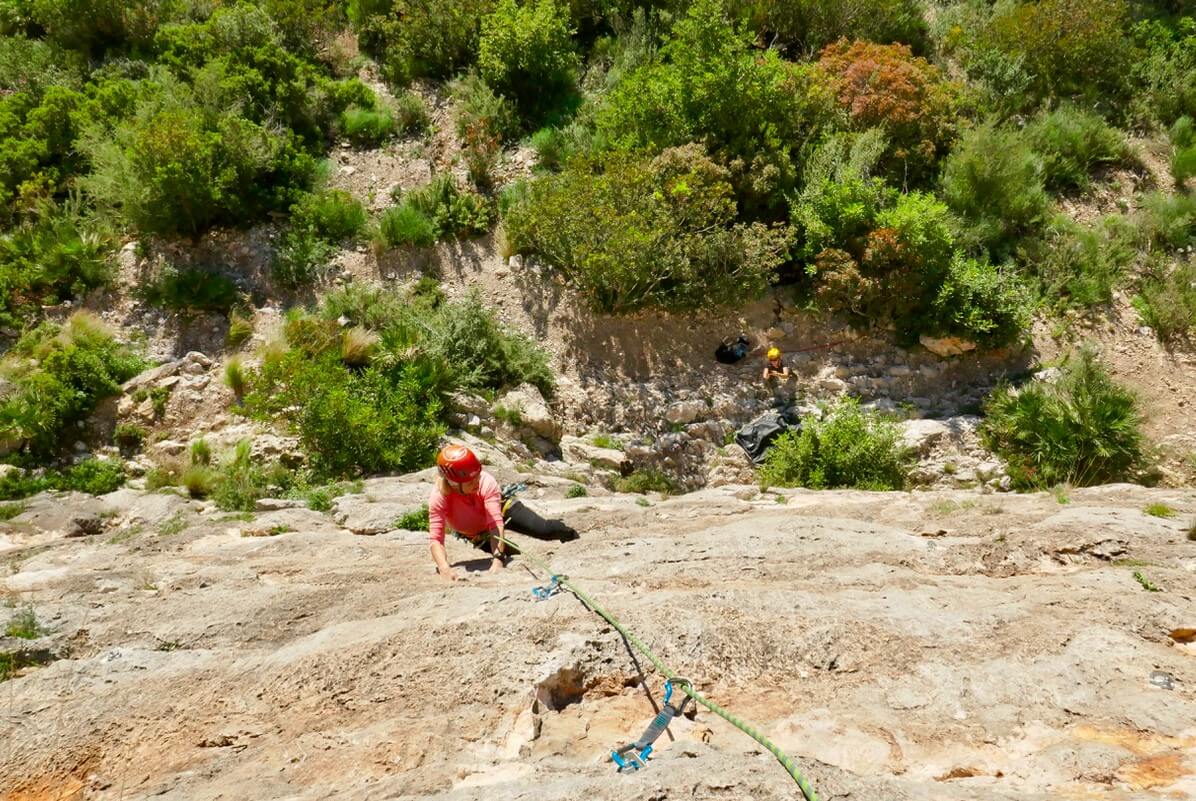 Plenty of climbing friends have fingers that are absolutely knackered due to a mix of too much hard climbing and not taking enough care of themselves. This ultimately leads to needing days, or in extreme cases, weeks of rest away from the crags, and this is so often avoidable. Try FeGoo Skin Balm. It looks and smells so much better than finger tape too!!
Definitely worth having as an integral part of any sport climbing rack of gear. Who goes rock climbing these days and doesn't pack a chalk bag? Yeh that's right, pretty much nobody. It's standard kit. Why? Because it helps, even if that's sometimes only on a psychological level!
FeGoo Skin Balm is now part of my standard climbing kit every bit as much as chalk is. I've seen the benefits, now it's your turn….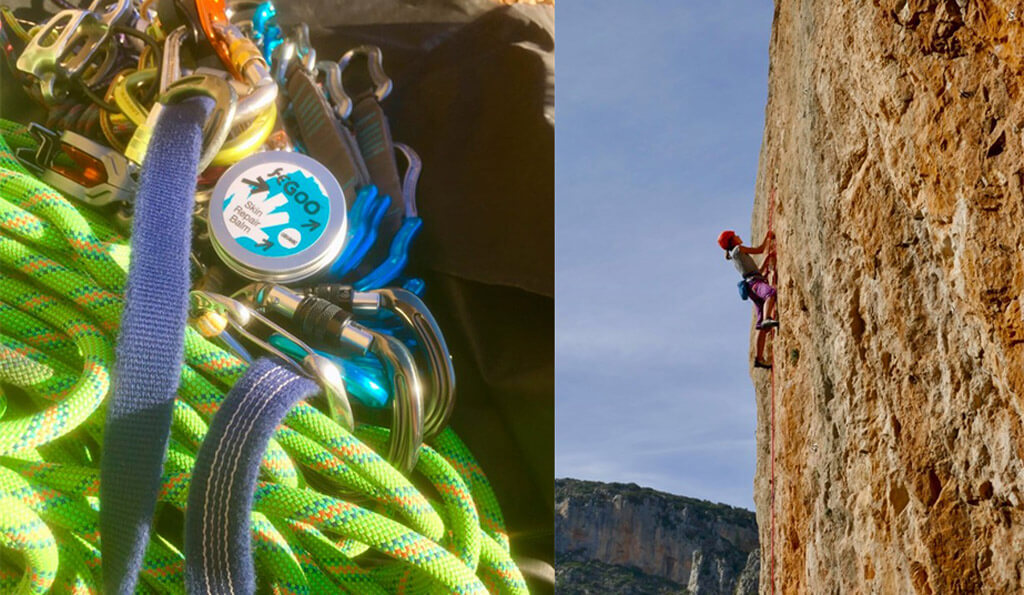 Thanks for reading.
Please feel free to give me a call / e-mail anytime, I'm more than happy to chat about my FeGoo experiences.
And if you're looking for some adventure. We arrange a wide range of activities in Costa Blanca and The Lake District. Rock Climbing, Abseiling, Ridge Scrambling, Via Ferrata, Guided Walks, and more. We are always exploring, finding the next 'hidden gem'. But also really do know the places we work very well indeed, so are confident we can put together the perfect adventure for you.
Mark Eddy